Carrying Your Freight
Throughout All 48 States
Owner-operators can start driving in 2 days with Great Dane Trailers, which comes with brand new 2021 models. They make between $3,000 and $6,000 per week net checks; they also have the flexibility of home time.
Orange Group is a family of companies offering the best in driver experience and we believe that you can succeed with us. Our fleets have owner-operator positions, meaning that our drivers own their trucks and run them on their own conditions (with some exceptions). We're looking for long-term relationships so if you think this matches your expectations read further!
With Orange Group you will drive unlimited miles as an owner-operator without forced dispatch or having to deal with multiple carriers at once. You also get dedicated lines from one dispatcher only which allows better service than most other fleet providers out there do provide. You can trust us to give you the most transparent and high-quality service as we guarantee 88% commission charges, 76%, transparency with rate agreements sent straightaway.
Flexible home time
Unlimited OTR miles
Deposit every Friday
24/7 dispatch support
No forced dispatch
100% no-touch freight
Bonus for all clean DOT inspections
Transparency is 100% guaranteed. We send you rate agreements.
Company repair shop, no downtime for repairs
1099, fuel cards, plates program, IFTA
Omnitracs ELD
Rider policy
Pet friendly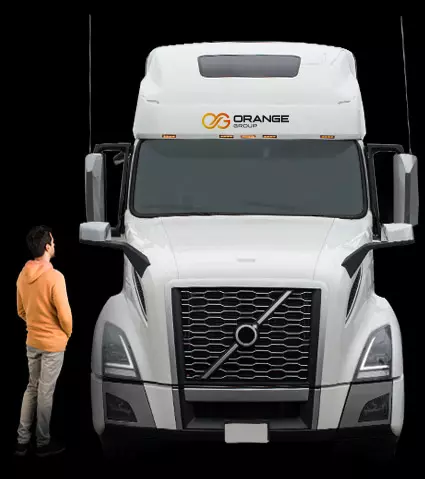 2 years of over the road experience
Clean MVR and PSP
Clean background
No more than 3 moving violations in the past 3 years
No DUI or reckless driving
No more than 2 jobs in the last year, and 6 jobs in the last 3 years