Carrying Your Freight
Throughout All 48 States
Lease to Own Trucking Jobs
Have you ever wished owning your own truck? Orange Group has a simple, perfect solution for you. Our lease to own program will allow you to create equity by investing in yourself. To learn more, contact us today and receive a call back from our team at 847-616-6288.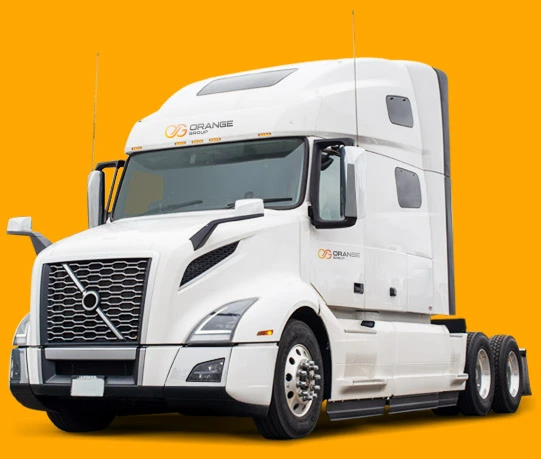 Why You Should Choose Our Lease to Own
As an Orange driver, you'll be respected and treated like royalty by being a part of our family. We know that your hard work is key to the success of our business so we will guarantee weekly payout based on how much effort you put in for yourself.
We know you might be concerned about our commission charges, so we can say that it's one of the lowest in America. Transparency is guaranteed as well because we'll send rate agreements to make sure information won't get mixed up or hidden from your view. We have Lease-to-purchase jobs designed for consistent weekly paychecks too!
2 years of over the road experience
Clean MVR and PSP
Clean background
No more than 3 moving violations in the past 3 years
No DUI or reckless driving
No more than 2 jobs in the last year, and 6 jobs in the last 3 years